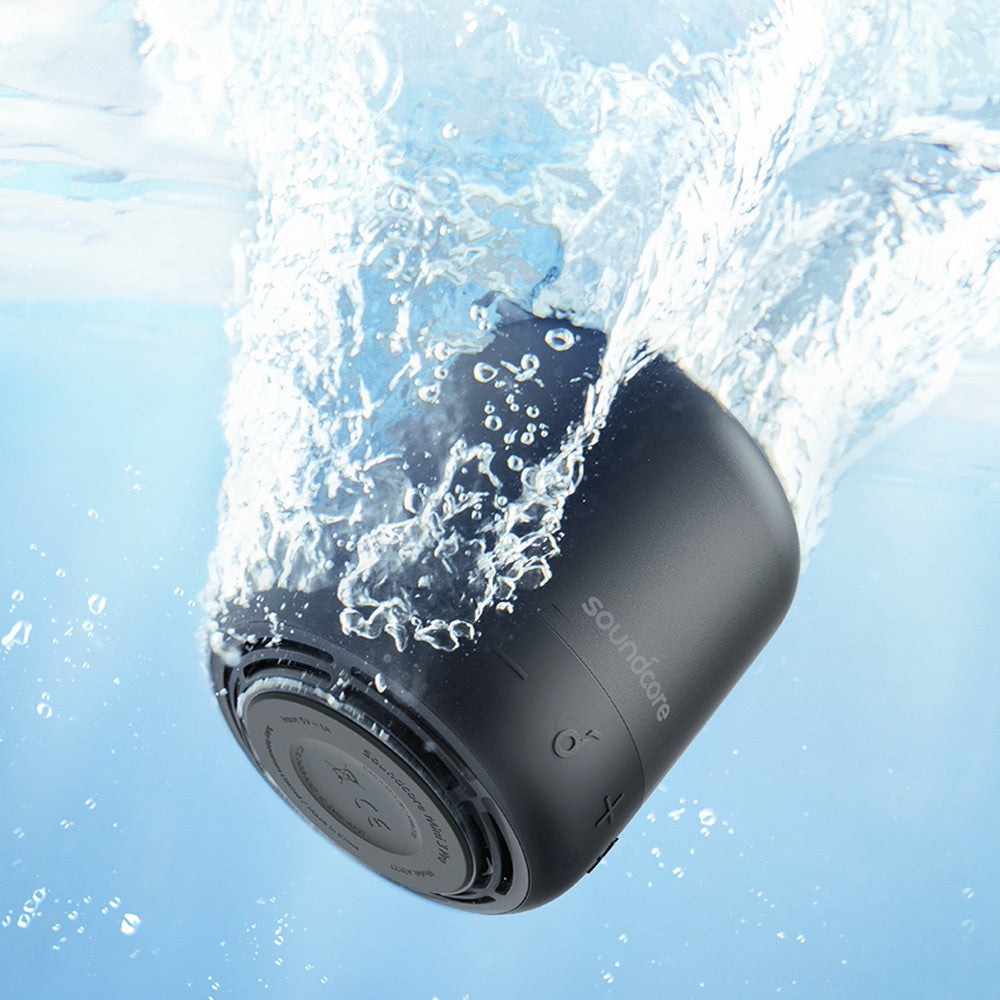 Size-Defying Sound and Bass: Mini 3 Pro is in such a small package and still, somehow, contains our patented BassUP technology which will provide you with a bass experience you'll never have guessed could come out of such a small package.
Customizeable EQ with Soundcore App: Customize your audio experience by going into the Soundcore App and tuning to your liking
Beat-Driven Light Show: Rave Mini's LEDs pulse, phase, and flow in time to the beat to create a dazzling display
PartyCast Technology: Link over 100 Mini 3 Pro speakers (or any Soundcore PartyCast speakers) to party into the next dimension
IPX7 Waterproof: Fully-waterproof casing provides an impenetrable barrier against liquids
15-Hour Playtime: Mini 3 Pro has a built-in battery to let you effortlessly soundtrack wild weekends, cozy evenings, or long summer days outdoors
Sound Bass: This combined with exceptional sound clarity makes for a speaker that defies what we currently know can come out of a speaker this small.
The World's No. 1 Mobile Charging Brand*

200 Million+
200 Million+ Products Sold Worldwide

146 Countries
Available in 146 Countries

10 Years of Innovation
Pioneer in Charging Technology for 10 Years
In terms of retail sales value in 2020.
Data source: Euromonitor International (Shanghai) Co., Ltd., measured in terms of retail sales value in 2020, based on research conducted in 11-2021. Brands are defined as mobile charging brands if more than 75% of their retail sales are contributed by mobile phone charging products. Mobile phone charging products include chargers, wireless chargers, power banks, and charging cables, and these accessories can also be used for other consumer electronics devices.